This article is a complete guide for authors and self-publishers to integrate an email opt-in form on their websites. These forms are the important part of conversion strategy which is explained greatly in our blog post on 19 Author Website Tips To Earn Money.
Why Author Website Need Opt-In Forms?
Opt-in Forms are also called email signup forms and they play a crucial role in building your email list. If you never heard of email opt-ins, simply put, it is a form that appears on a website and invites visitors to perform the desired action.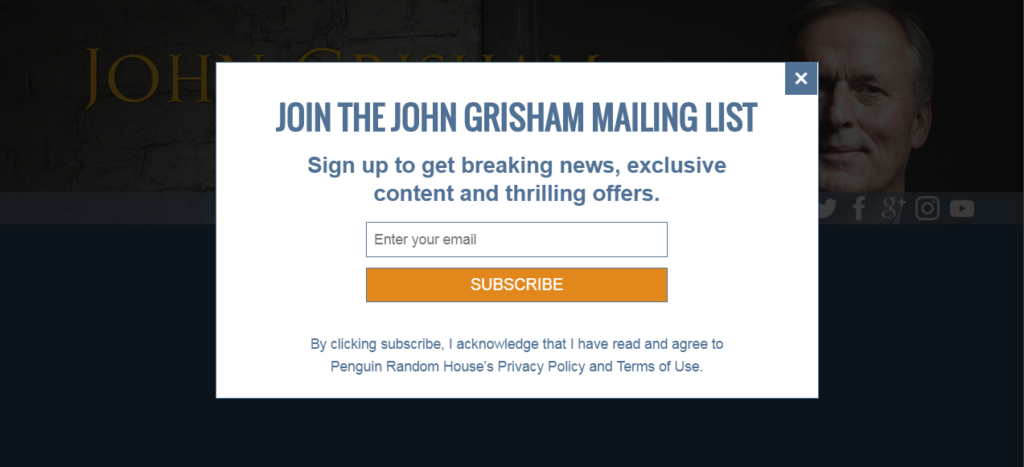 Now let's see how to make them, integrate them with your email provider and most importantly how to customize it.
Read This First!
Scroll down if you are here only to learn about creating opt-in forms or how to add them to your WordPress. This first section is all about form customization and tips and tricks for email marketing for authors.
Focus On a Good Giveaway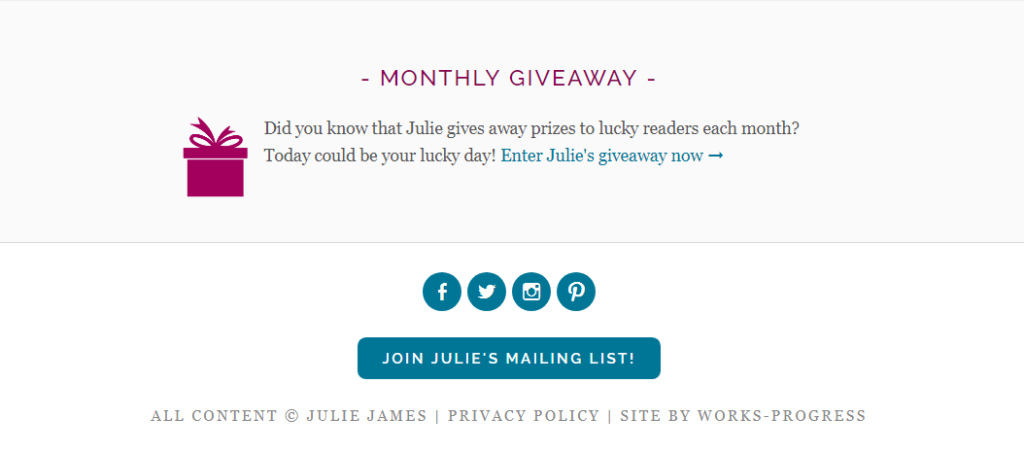 Your visitors are your potential customers and the email signup forms should be relatable and functional. In simple words, offer your visitors some incentive to fill up your opt-in form. As an author, in order to grow your email list, you have to apply opt-in incentive tricks on your form.
Here are some opt-in forms incentive ideas.
Free eBooks or a newsletter
Audio versions of your books
Short stories for your fans
Sneak previews or excerpts of your upcoming books
Chapters of a book
Discount on Bundled books
A behind-the-scenes look at your writing process
Promotion codes and free shipping coupons
A special 14-day or 30-day email series
Downloadable themed printable
Access to the answers of a fun survey or quiz the subscriber completed
Free VIP membership access to your website
Don't Ask For Too Many Details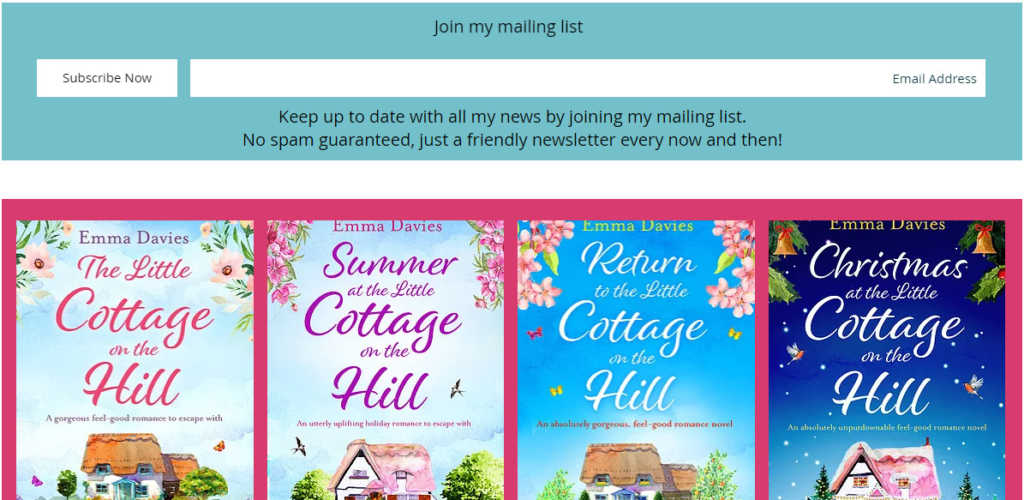 It is a fact that people feel suspicious when asked too many questions. Even when you think your form's questions are harmless or interesting. The first rule is to keep everything purposeful and simple.
According to research, 61% of websites require more than one and less than 4 fields in their opt-in forms.
A Quick Tip
Offering an incentive to your readers for email subscription is a quick way to grow email list. Make sure you only ask fewer details or ask them later.
Make the Form Visible

Not having an email form is something else but using opt-in form everywhere on your website is also a demotivation factor. We all hate forms that have no close button or behave badly. This is frustrating for many folks and to overcome this, use a simple email form.
Optimize the Placement

Placement of your form is crucial for a good conversion rate. Using too many forms is not a solution. To better understand this, look at the above screenshot. The author used the featured opt-in form on top where it looks the best. To see some great author website examples, read our blog post on 33 Best Author Websites to Inspire You.
Following are the most used places for displaying the opt-in forms

Homepage and Landing Page
About Us page
Within blog posts and at the end of blog posts
The footer of your site
Improve your Opt-in Headline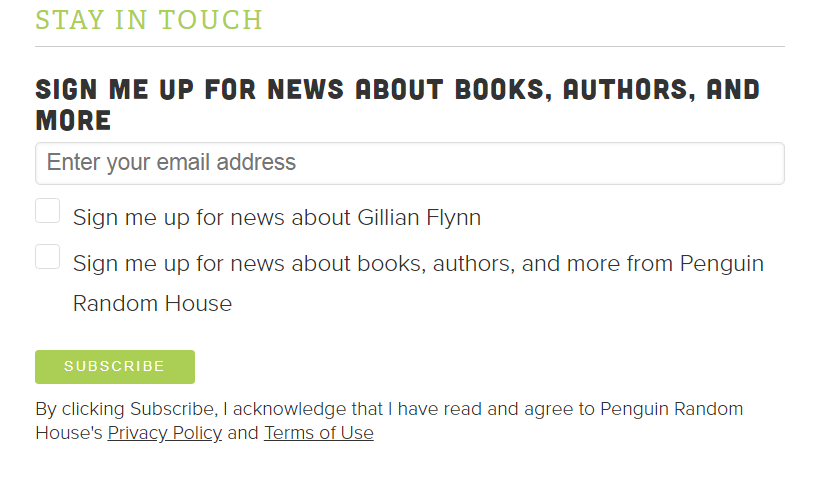 It is not necessary to make a large email opt-in form. It can just be a simple email field with a call to action button. This works best when you offer incentives or giveaways. You can test many types of call to action button phrases. There is no good call to action generator so everyone has to make it according to their industry.
Call To Action Phrases Examples for Authors

These are some call to actions you can use on your opt-in form or anywhere on your author website. You can use any email opt-in wording examples as long as they are short, functional and simple.
For example
Download your free eBook
Become A Fan
Subscribe Here To Show That You Love My Books
Sign Up for a free webinar or newsletter or eBook etc.
Tell Them What to Expect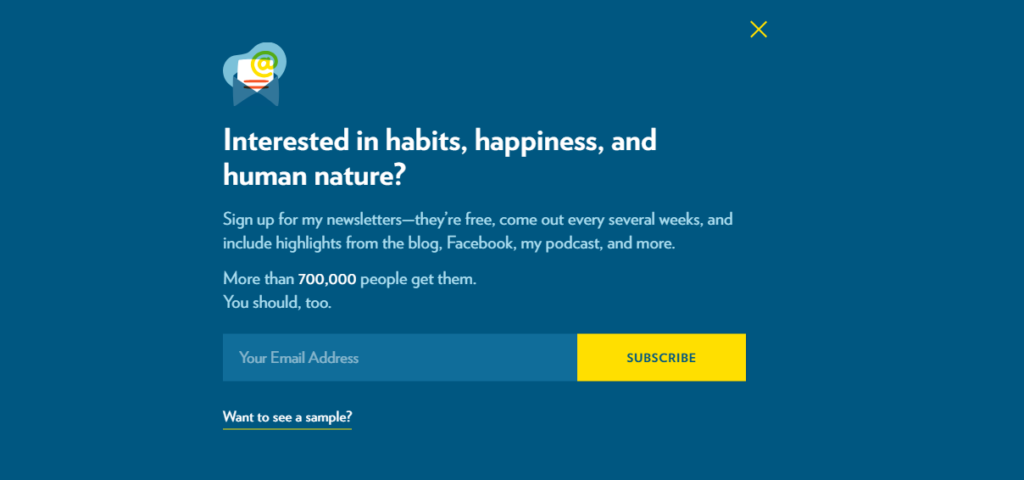 When making an opt-in form, you have to tell people what to expect. Think of these points when making the form. You can use these questions on the form but this is not necessary. You can also explain these points in FAQs and give the link of your FAQ on the form.
How often will you send them emails?
A person subscribing to your email list for any reason has the right to know how many times you will email them. If they are subscribing for a monthly newsletter, make sure to let them know that you will not spam their inbox.
What will be the type of your incentive e.g. articles, eBooks, novels, newsletter etc?
Tell your new subscribes about the type of emails they will receive. As an author your emails should be focused on your writings.
How to make them buy your book?
You should plan all the way to end. This is possible only if you focus on conversion strategies. Make your emails contain information about your upcoming books and their prices.
Offer a Sample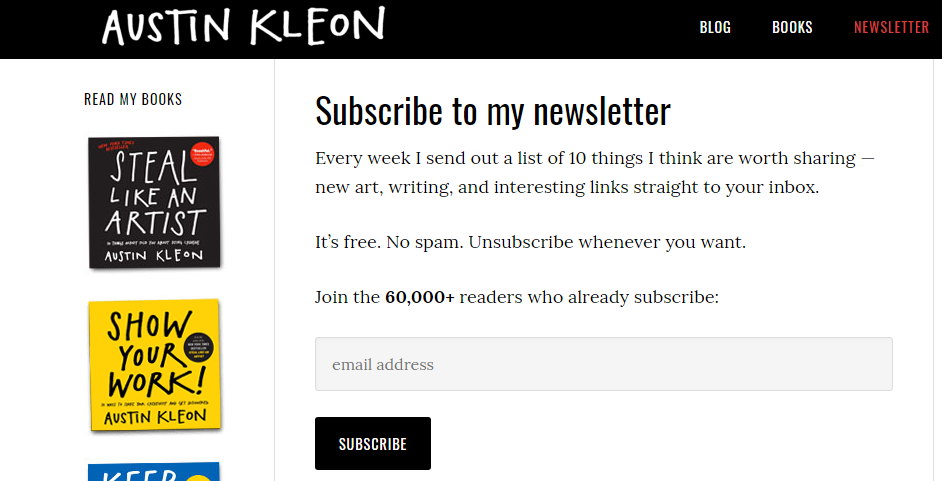 Most people avoid subscribing for an email list unless they know who you are. You can offer your past novels, articles or blog to give them sense of your style. Offering a sample is different than the incentive. It is about showing your talent and creative works so your reader signs up for your email list.
Do you know?

It is a good email marketing for authors tip to offer the unsubscribe button to your email subscribers.
Creating an Email Signup Form from Scratch
First, we will learn about making a free email opt-in form for your WordPress. We did the research and know authors sites normally run on WordPress.
So let's see how to create a nice-looking WordPress opt-in form for free.
Don't worry; we will not be talking about login form in HTML, or anything with programming.
Follow these simple steps.
#1 Get Yourself an Email Provider
Normally when we want any solution in WordPress, we look for plugins. Creating a free opt-in form requires plugin but before installing it, you need to sign up with an email provider.
For an author website, following email solutions can be used for integrating opt-in forms.
MailChimp
AWeber
iContact
MadMimi
Interspire Email Marketer
MailChimp is Great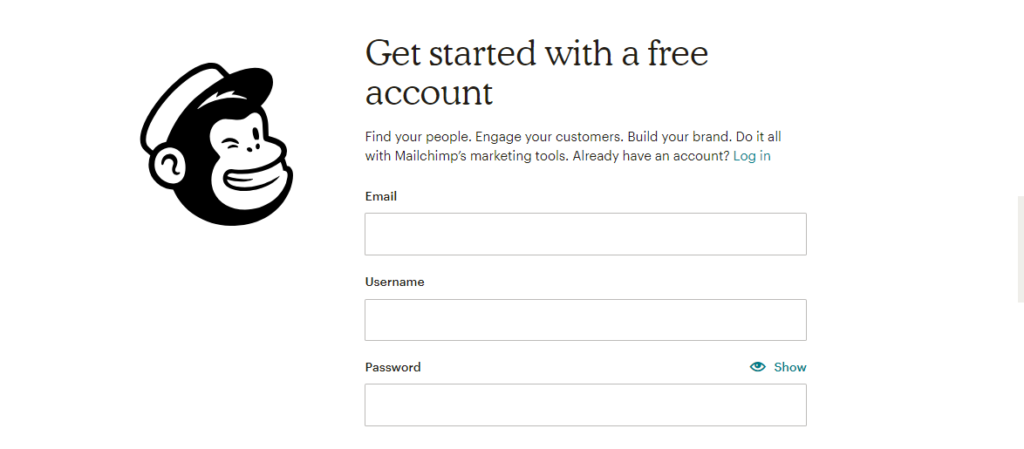 We prefer MailChimp because it is 100% free for up to 2,000 email subscribers. MailChimp pricing is great and the platform is easy to use, especially for beginners. All you have to do is signup, complete the necessary information like email, username, and password and voila!
#2 Install the Plugin

You can install any free Opt-in form plugin of your choice; here we will be using a free plugin called Opt-in Forms. Don't waste your time on premium forms. The statistic shows the conversion rate is the same for both and it all depends how good you are at customizing it.
#3 Integration
This is the final step, after this, all you need is customization. Integration is about merging your plugin with the email provider. It is very easy to do and there is no need to have any tech skill.
How to integrate your email provider (MailChimp) with WordPress's Plugin (Optin Forms)?
Go to your WordPress admin page and select the Optin Forms plugin from the dashboard.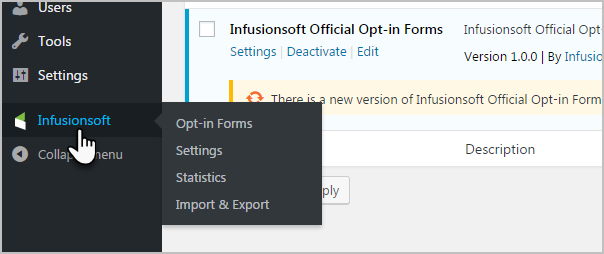 Now you have to connect MailChimp with Optin Form as shown in the following screenshot. You can find these settings under the email solutions tab, select MailChimp from the drop-down menu.

Now you have to provide the Form Action URL in Optin Forms. To find the URL, open your MailChimp account. On the menu bar, click lists and create a new one.
This is the list where your website visitor's emails information will be stored.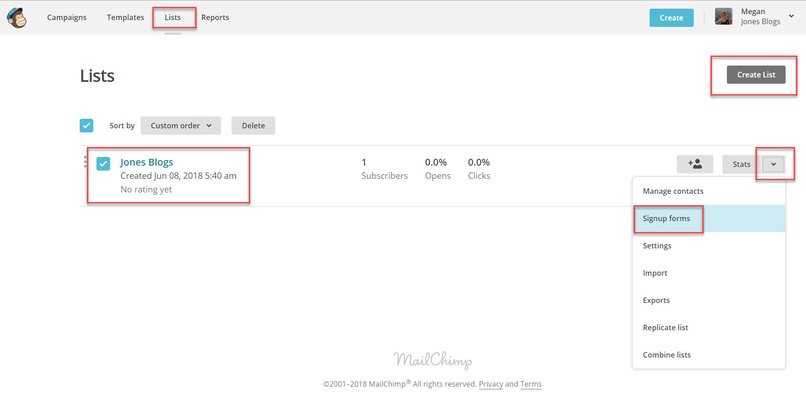 Then select Signup Forms from the newly created list and then select Embedded Forms as shown below.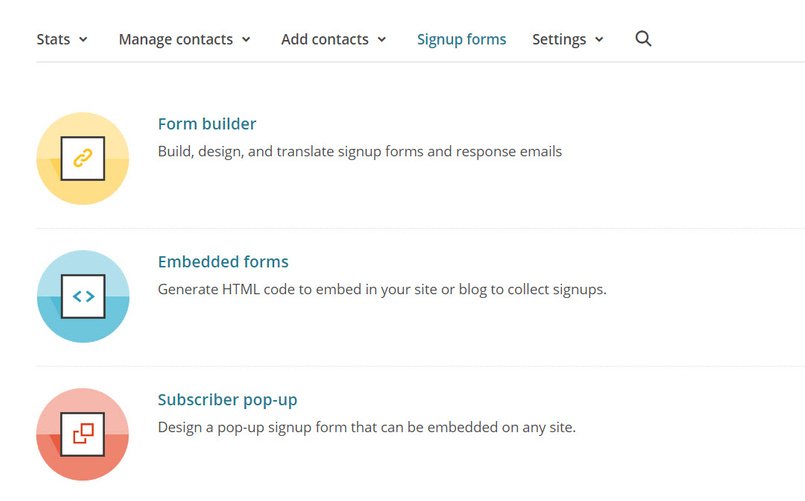 In Embedded Forms, find Naked Form tab and scroll down to the HTML box. You will find the Form Action URL here and then you can copy paste this link in the plugin.

This is all you have to do in order to create an email list. All that remains now is configuration which includes styling your form, making it functional, adding options and placement.
Still want to learn more tips? Check out our latest article about selling books online from Your author website.
Afterthoughts
For any business, building an email list is very important. As an author, your biggest inventory is your books, so why not offer your creative work in a delightful way that your visitors buy it and become your email subscribers in the process. At Situdio, we provide solutions to authors like website creation, optimization and full time online support to make it a selling machine. Feel free to ask us any question about your author website.