veronicarothbooks.com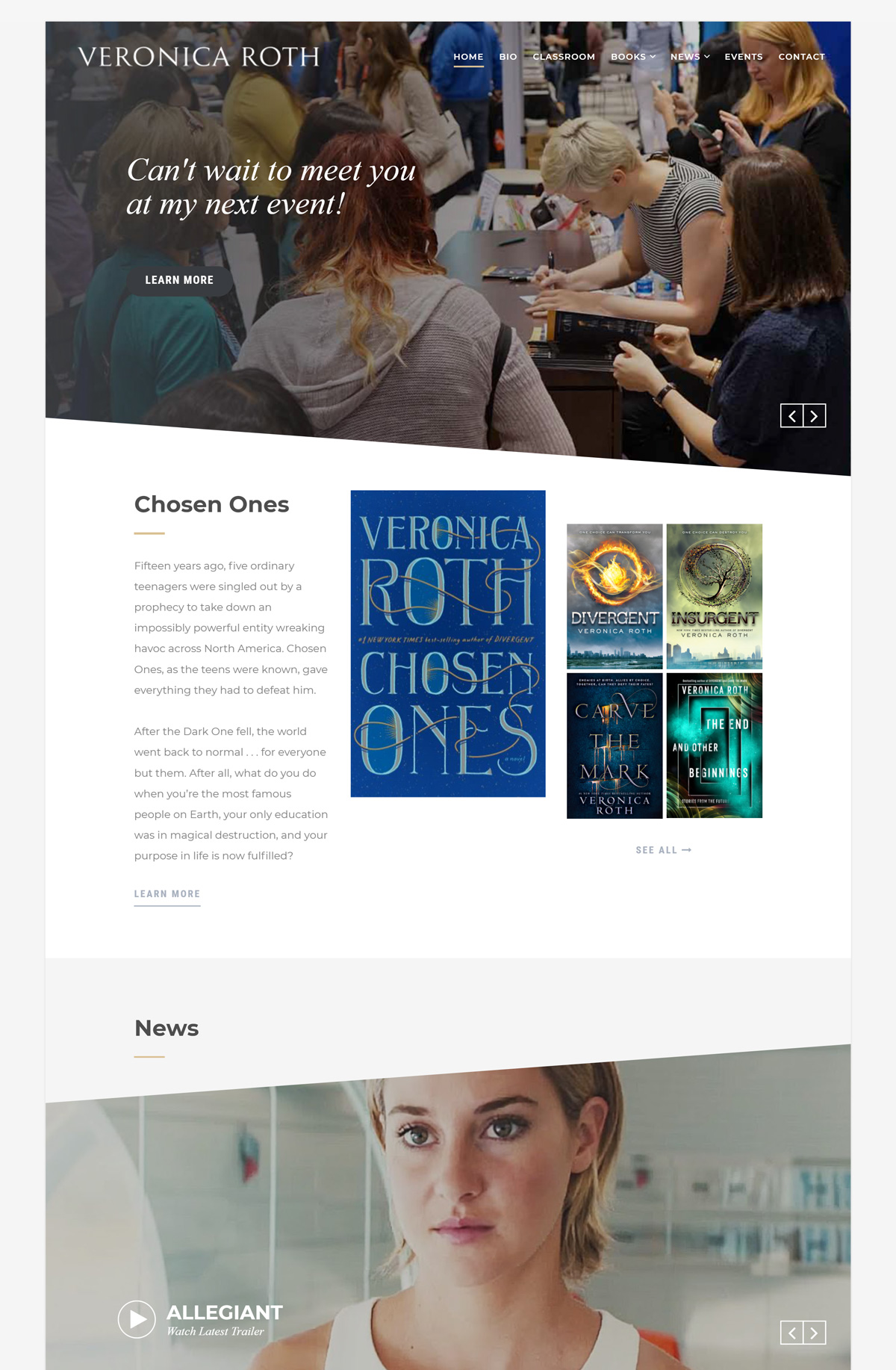 Book Types
Science Fiction & Fantasy and Young Adult
Fonts
Montserrat, Roboto Condensed
Colors
What they did well:
A website for a book should always have the latest release on the homepage like this website.
The homepage shows the author signing a book copy at an event which feels so wonderful.
What to consider changing:
The books could be displayed in a more appealing manner.
The biography of the author should be a little more detailed.
Visit Site
Build Your Author Website