ta-nehisicoates.com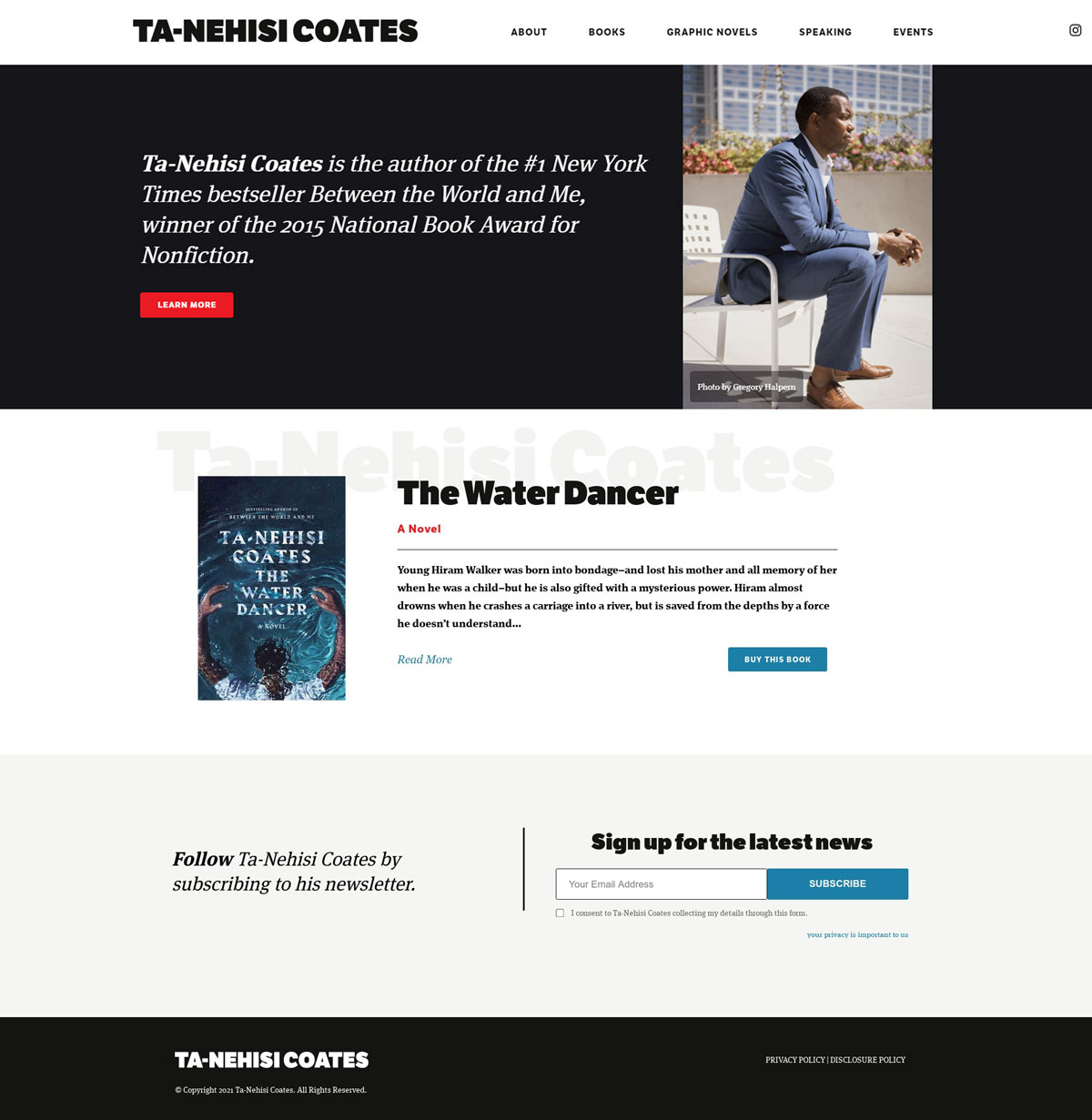 Pellentesque habitant morbi tristique senectus et netus et malesuada fames ac turpis egestas. Fusce egestas elit eget lorem. Pellentesque posuere. Morbi nec metus. Morbi mattis ullamcorper velit. Nulla facilisi.
Book Types
Comics & Graphic Novels, Nonfiction, and Social Sciences
Fonts
LFT Etica Display, FF Meta Serif Pro
Colors
What they did well:
Nam ipsum risus, rutrum vitae, vestibulum eu, molestie vel, lacus.
Curabitur vestibulum aliquam leo.
Pellentesque commodo eros a enim.
Nullam dictum felis eu pede mollis pretium.
Praesent nonummy mi in odio.
What to consider changing:
Phasellus a est.
Praesent congue erat at massa.
Morbi mattis ullamcorper velit.
Phasellus a est.
Phasellus consectetuer vestibulum elit.
Visit Site
Build Your Author Website