stephenking.com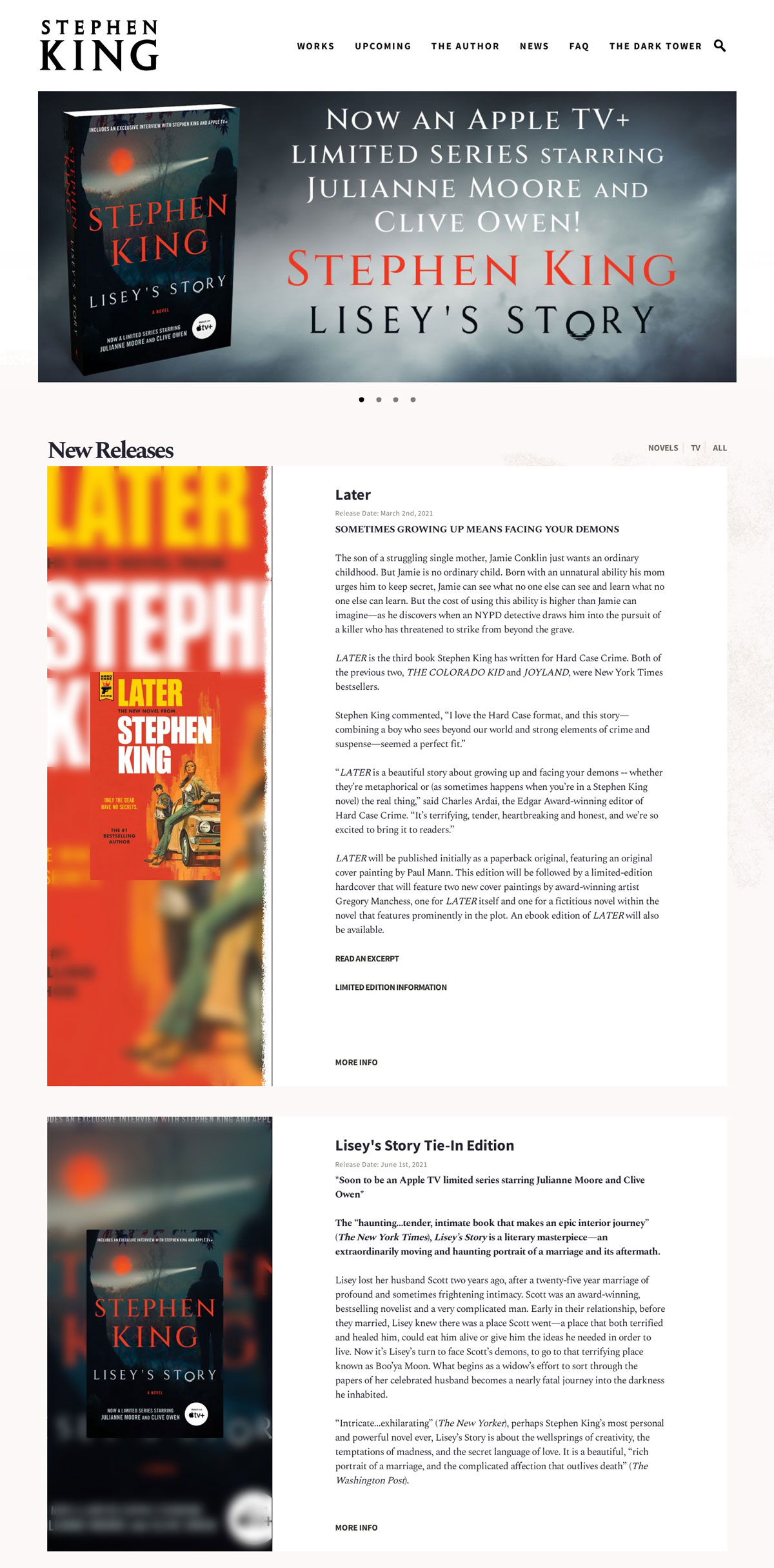 Book Types
Horror, Literature & Fiction, and Mystery & Thrillers
Fonts
Source Sans Pro, Spectral
Colors
What they did well:
Scrolling banner advertises upcoming works and other events.
Navigation bar provides key choices to navigate to.
Background is changeable in the bottom right corner from light to dark to set the mood.
Mood of the webpage is consistent with Stephen King's persona and works.
Upload speeds on both mobile and desktop are very fast allowing for ease of use.
What to consider changing:
The background of the site is relatively simple and could have more to draw in a reader.
Visit Site
Build Your Author Website