seussville.com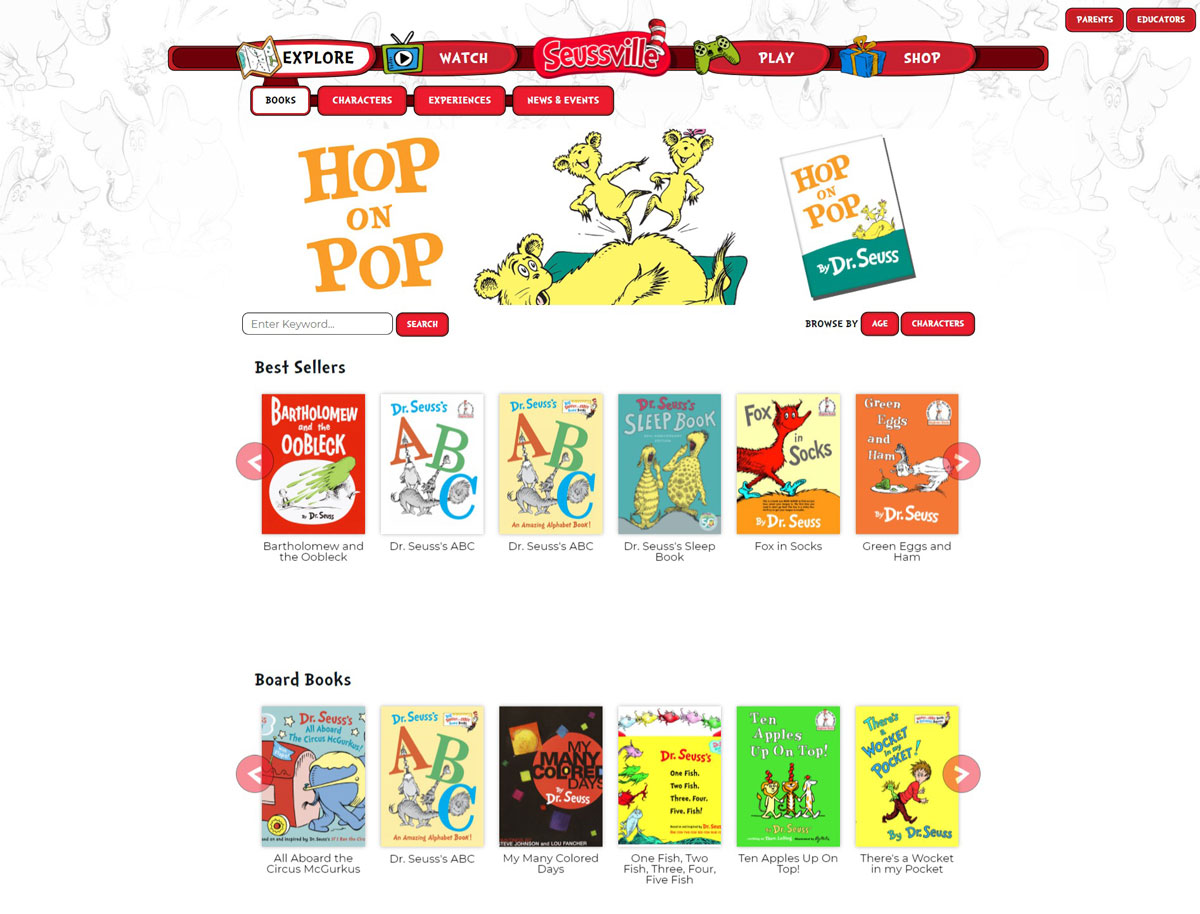 Book Types
Children's Books
Colors
What they did well:
The background design is visually appealing and speaks to the brand.
Navigation Links draw the user to the characters, books, and experiences tabs.
The news & events add more extensions to interact with the author's works.
The shop option allows for further advertising and exposure of the author.
Parents and Educators have a special link just for them.
What to consider changing:
The design is cluttered, this works for this author as it is characteristic of them.
The books and author are not the focus and the focus is entirely on the brand.
Visit Site
Build Your Author Website