rolfpotts.com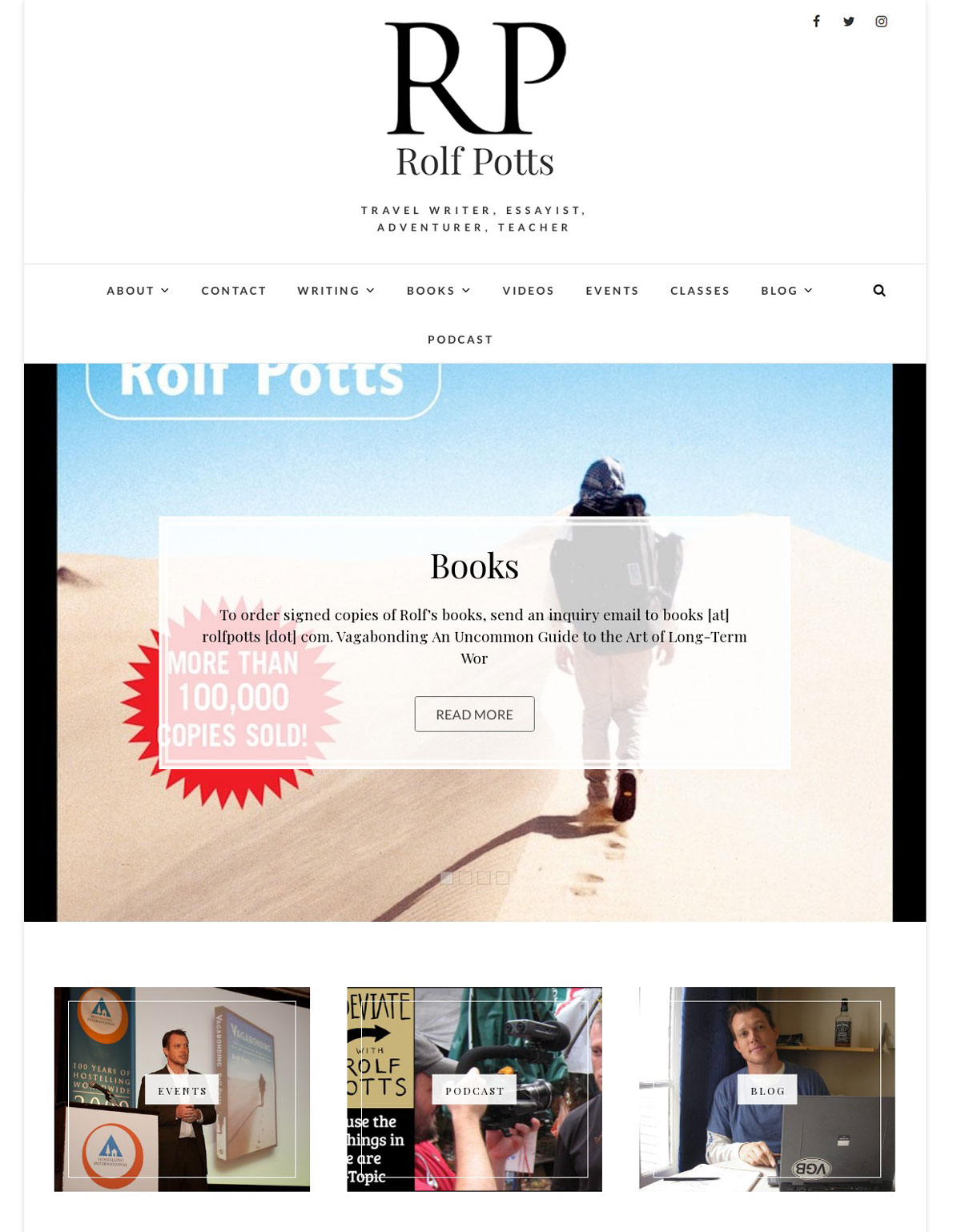 Fonts
Playfair Display, Lato
Colors
What they did well:
Minimalistic design of the website filled with informative blogs make this website a perfect Author website.
The About Me and Bio link is present on the Homepage of this website which helps readers to have a full understanding of the author.
Direct purchasing links are present on each section of the book plus the audiobook format is present along with translated versions and international orders.
What to consider changing:
The speed of the slider on the home page is not smooth and the quality of images aren't captivating to make viewers enamored.
The footer doesn't have navigation links to Homepage, Contact, Books.
Visit Site
Build Your Author Website