robert-galbraith.com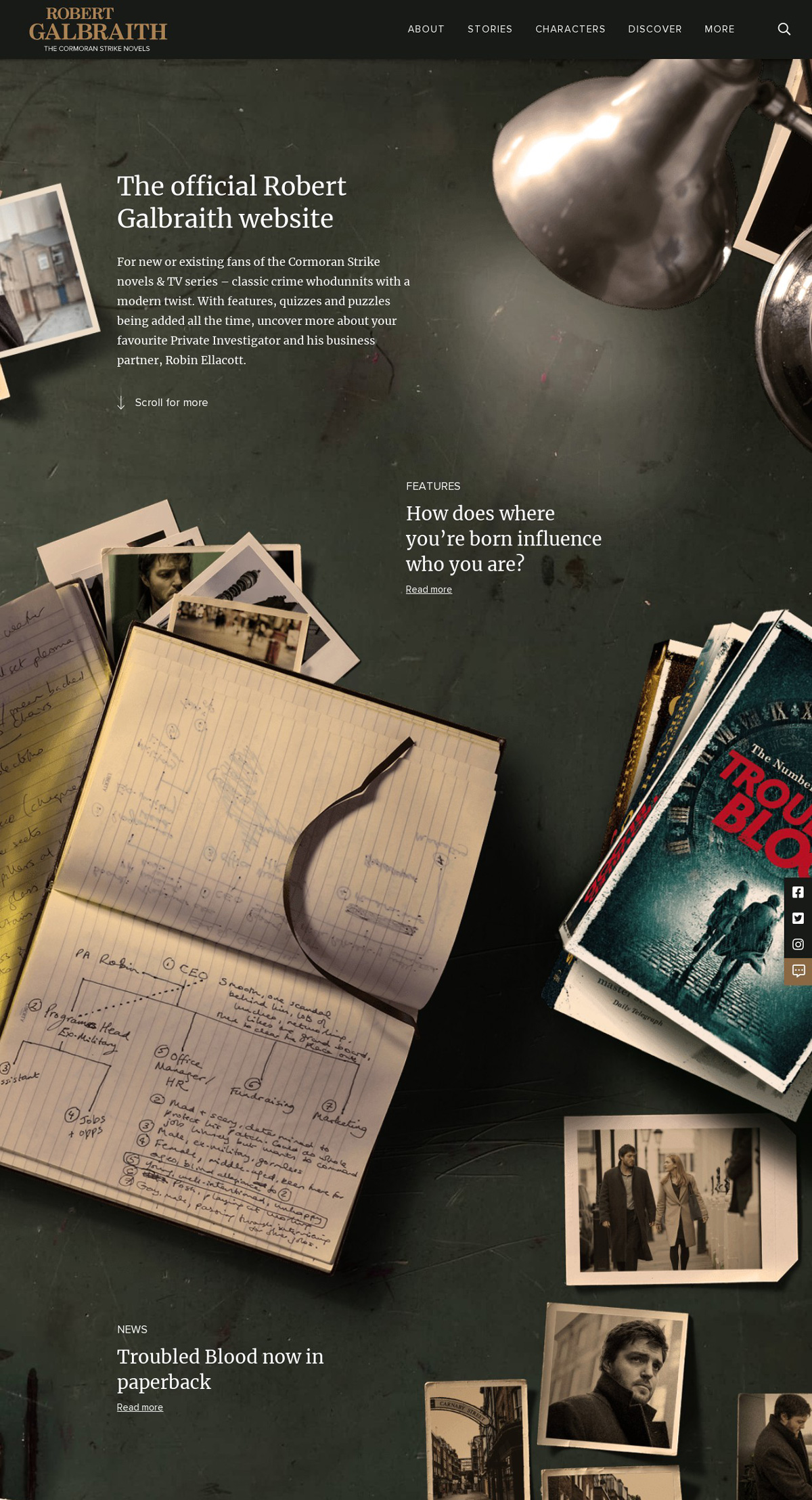 Book Types
Crime, Suspense, and Thriller
Colors
What they did well:
Homepage is well-made in a very creative manner and while using this website viewers will feel like they are flying in the sky due to the smoother experience.
Newsletter section is present at the bottom with social media links too.
Website domain is created according to his name, where he has described different characters too which make his website unique from other author websites.
What to consider changing:
The news section is not up to date.
Placement of purchasing links for books is troublesome.
The contact page is absent.
Visit Site
Build Your Author Website