raybradbury.com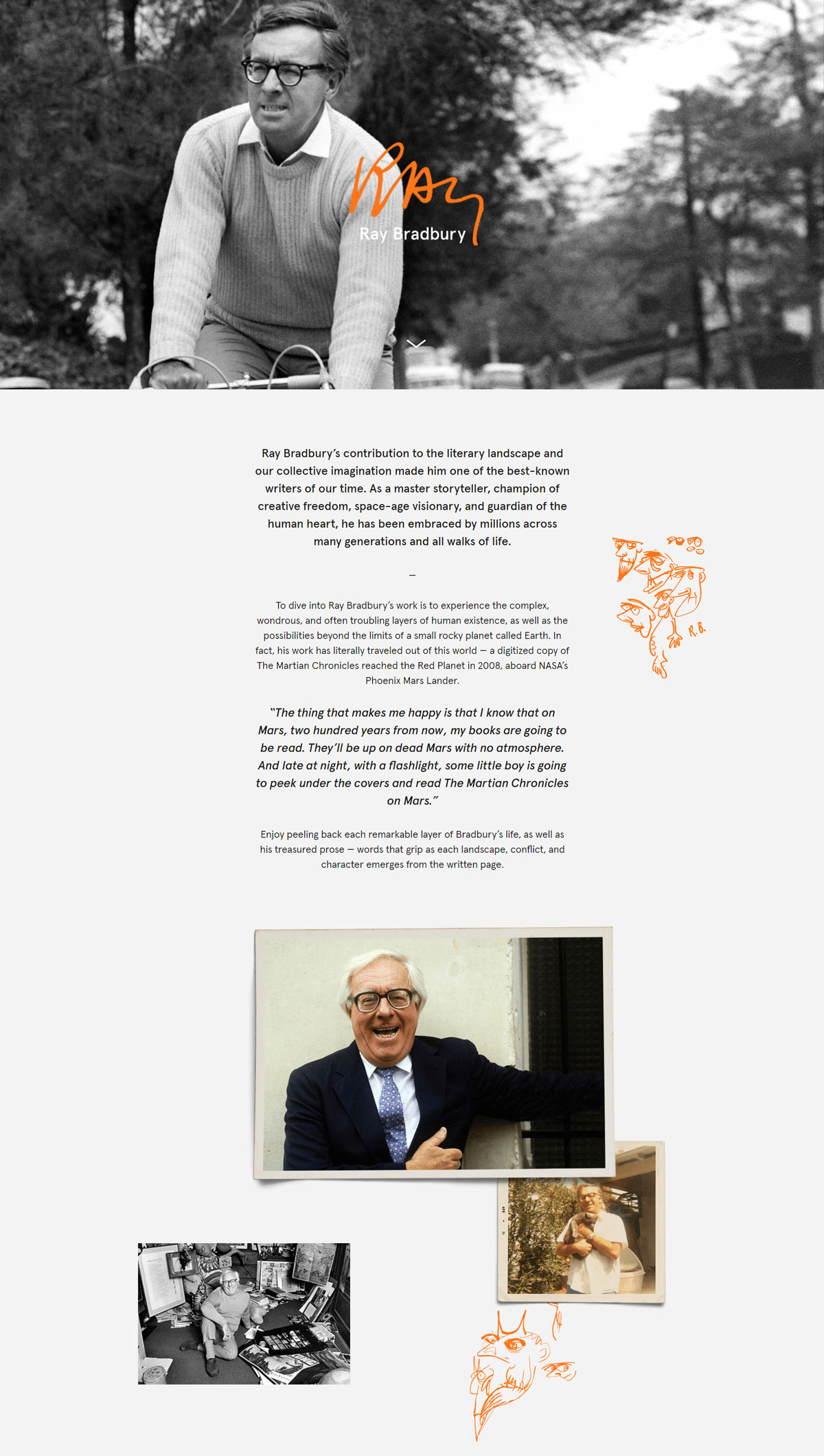 Book Types
Horror, Literature & Fiction, and Science Fiction & Fantasy
Colors
What they did well:
Including a banner helps to promote the author and works.
Sectioning of the website allows for the transition from one part to the next.
Theme of the author is conveyed throughout using the orange writing and images.
What to consider changing:
Scrolling banner is often confusing and takes up far too much space.
Scrolling banner content should be conveying the author or the product.
There is randomness to the sequence on the website content on the homepage.
The navigation bar needs to decrease options.
Visit Site
Build Your Author Website