ransomriggs.com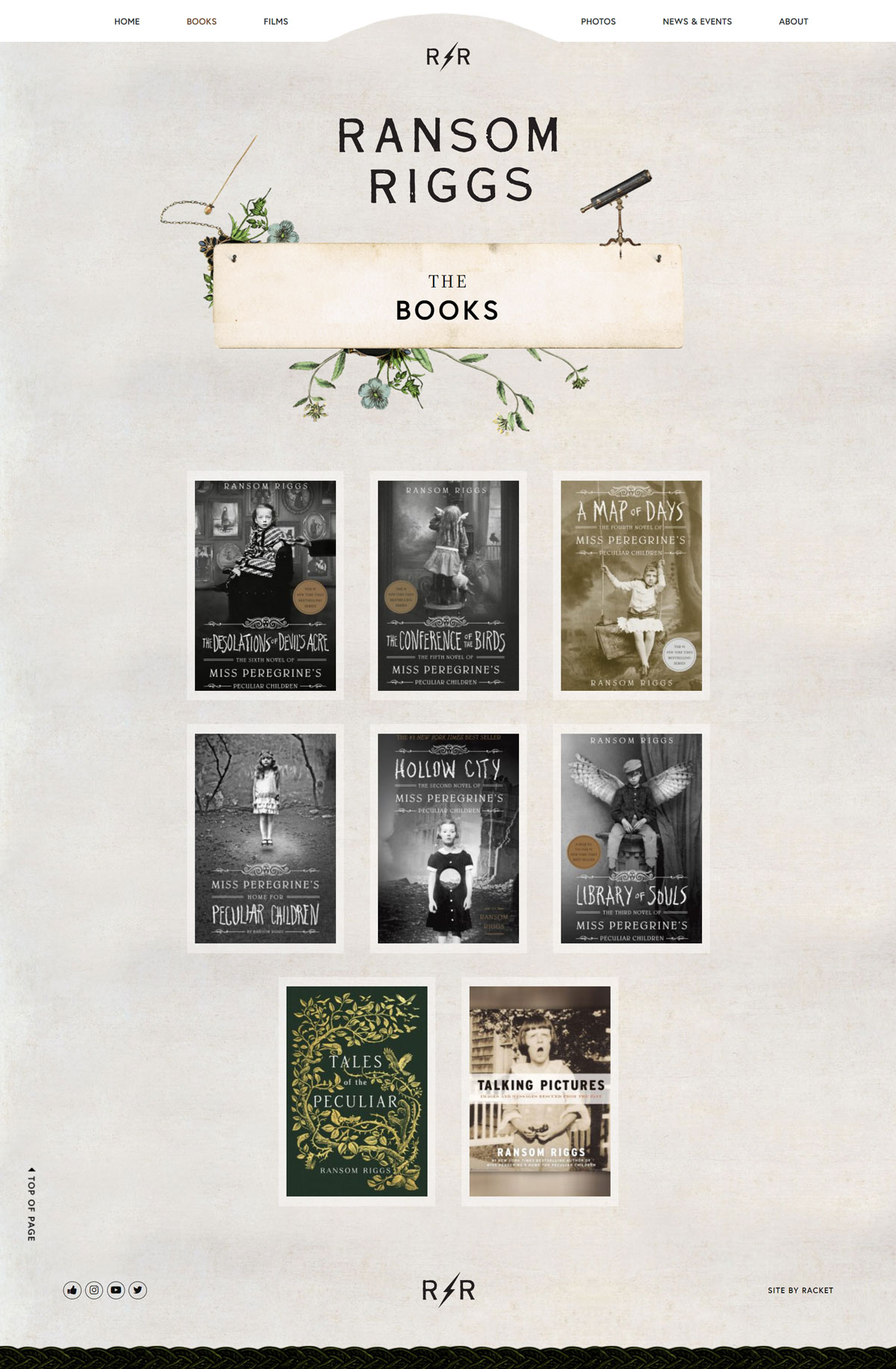 Book Types
Arts & Photography, Mystery & Thrillers, and Young Adult
Fonts
Europa, FilosofiaOT
Colors
What they did well:
Background is beautiful and leads to the author's adventure and explorer genre.
Navigation bar is specific in where the user will be taken and less options is better.
Footer contains social media links.
What to consider changing:
Slow upload speeds for both computers and mobile devices.
The home page lacks advertisements of upcoming books and past works.
Very minimalist and lacks conveying this as author's website instead of personal blog.
Visit Site
Build Your Author Website