peterrabbit.com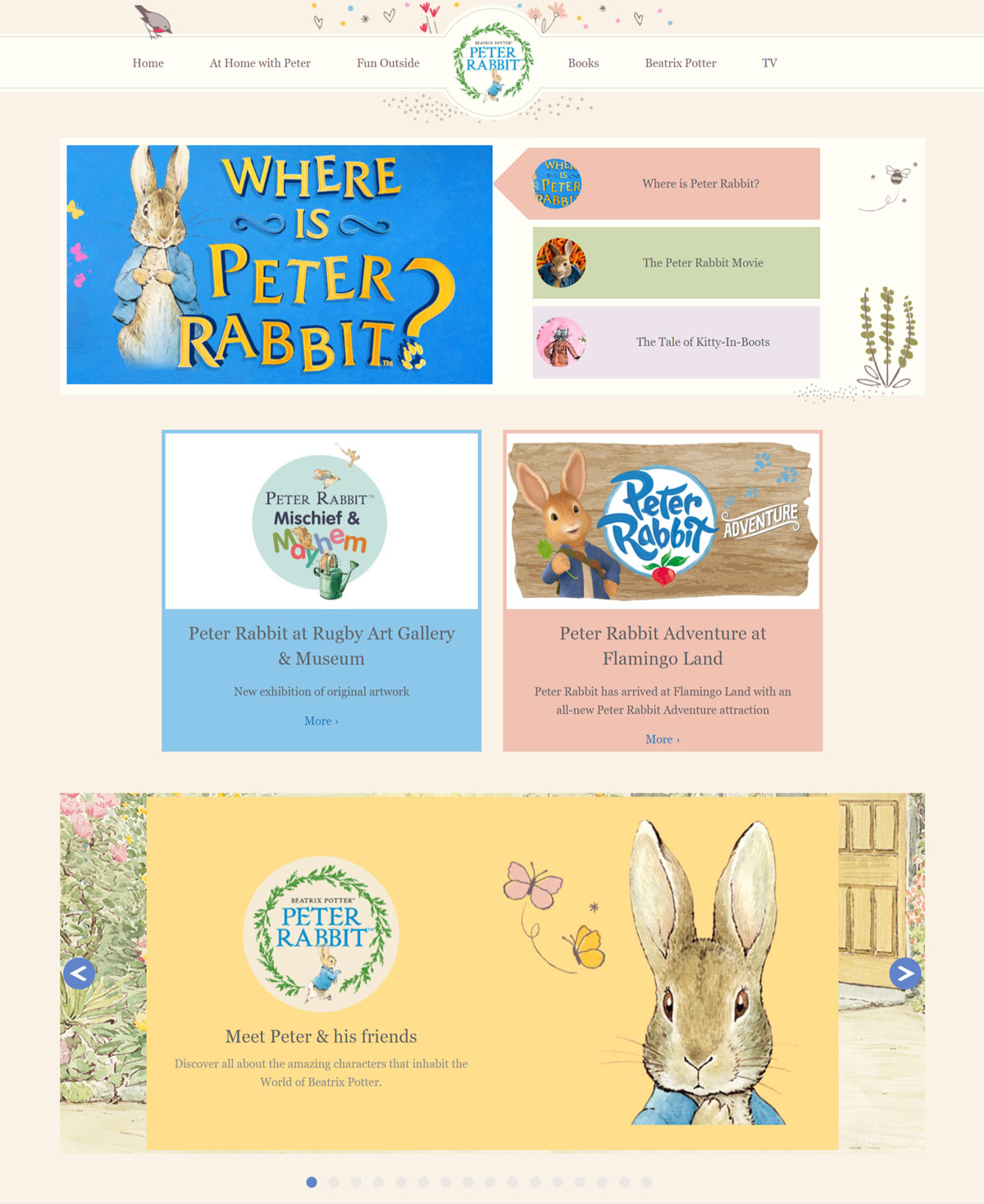 Book Types
Children's Books
Colors
What they did well:
The flow of design is key and this site has a natural flow from start to end
The minimalist design in the beginning sets the tone for a children's book
Four navigation links makes choosing simple and direct
Highlights special events/topics such as nature events linking kids to nature.
Highlights upcoming book as well as film giving fans excitement for what's to come.
Social media is linked at the end of the site with contact information as well.
What to consider changing:
Bring the focus of upcoming works to the beginning as this is an established author.
The crafts are a fun concept but should be placed after upcoming work.
Meet the characters could also be placed higher up to draw in more fans.
Visit Site
Build Your Author Website