msrachelhollis.com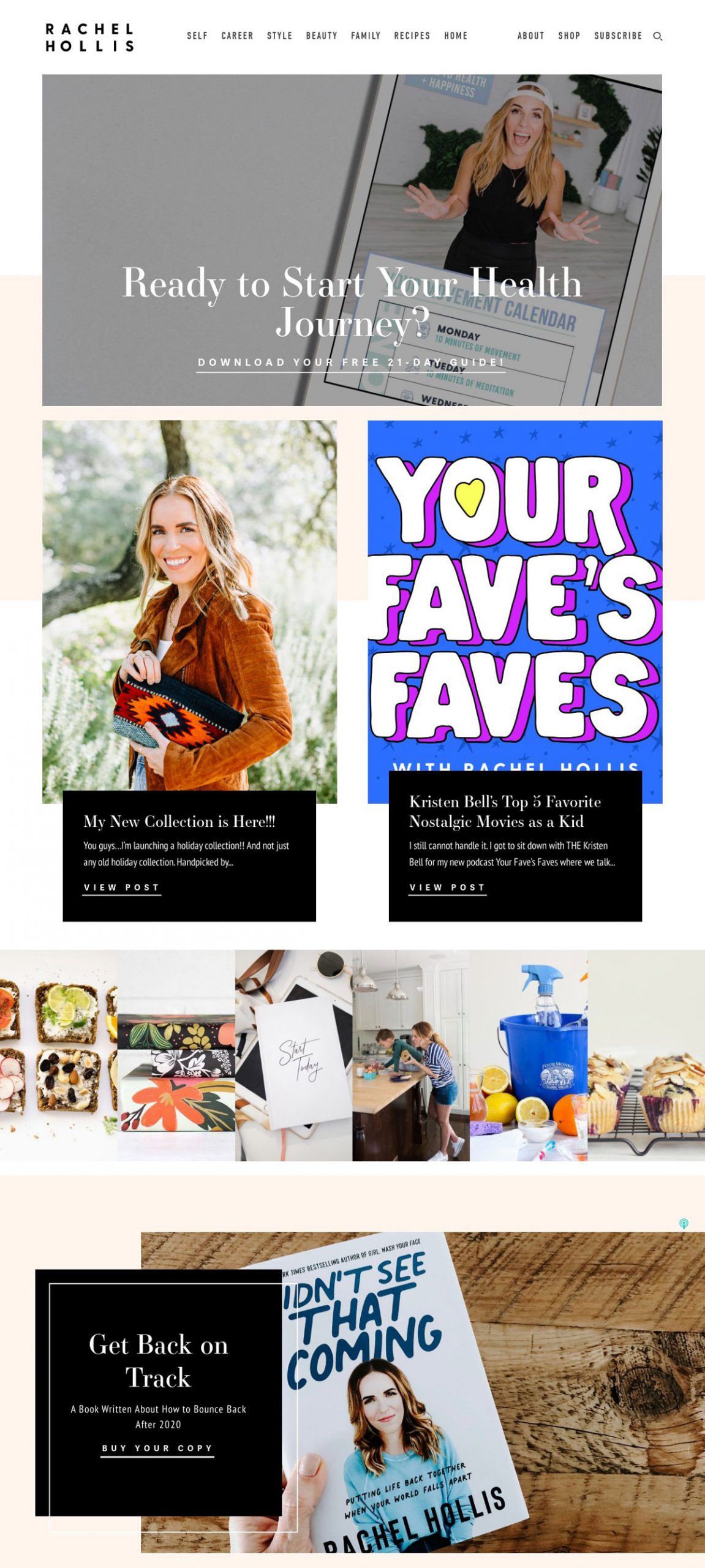 Book Types
Chick Lit, Cookbooks, and Self Help
Fonts
DIN Condensed, Essonnes, PT Sans Narrow
Colors
What they did well:
This author website has a proper format in respect of colour and section-wise breakdown of topics in each page layout.
Rachel has uploaded lots of blog posts on different niches which are great to read.
Sticky social media links on all pages of the site helps followers to get engaged with Author.
What to consider changing:
Top Menu Bar can be well-formatted, make brighter and font size should be increased.
The promotion of books isn't admirable with respect to other author's sites.
Visit Site
Build Your Author Website