lindatharpink.com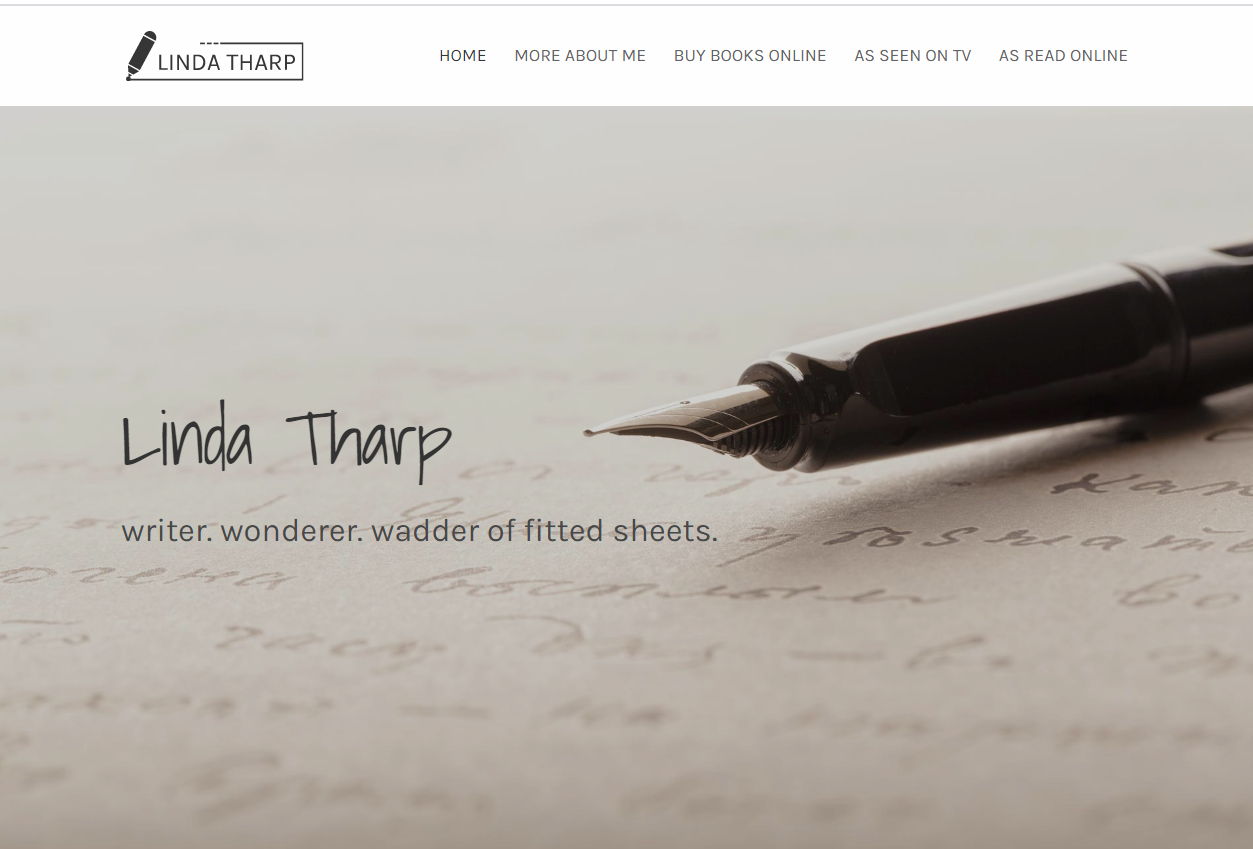 Linda Tharp's website is the best example of a minimal author's website. Unlike other writers' websites, Linda's website shows the author's bio before going into book links.
The landing page is composed of a still image with the author's names, and then we see the author's bio and in the end, we see her works. This type of author website is best for authors who have published more than one book and want to increase their fan base.
Book Types
Children's Books
Fonts
Shadows Into Light, Karla
Colors
What they did well:
She utilizes an attractive background.
The minimalist design keeps the user focused on the imagery and tab options.
Website upload speed is quick, allowing for ease of use. (the image speed is different)
Author name is the central focus of the page driving her brand.
Her bio adds to the focus of her branding.
The focus lies on the author and not the books.
Upcoming works are included leaving the reader in anticipation of the next book.
Blog section is included allowing for media integration.
Social media is included at the bottom of the website.
Along with social media is a contact me section located in the same area.
What to consider changing:
The format is best for authors: more than one book published and established fans.
Books published are limited in their appearance on the site.
If a new author, not having books advertised can be hurtful to your branding.
There's no link to buy books on Amazon or other book stores.
Blog isn't up-to-date.
Visit Site
Build Your Author Website