jenniferlarmentrout.com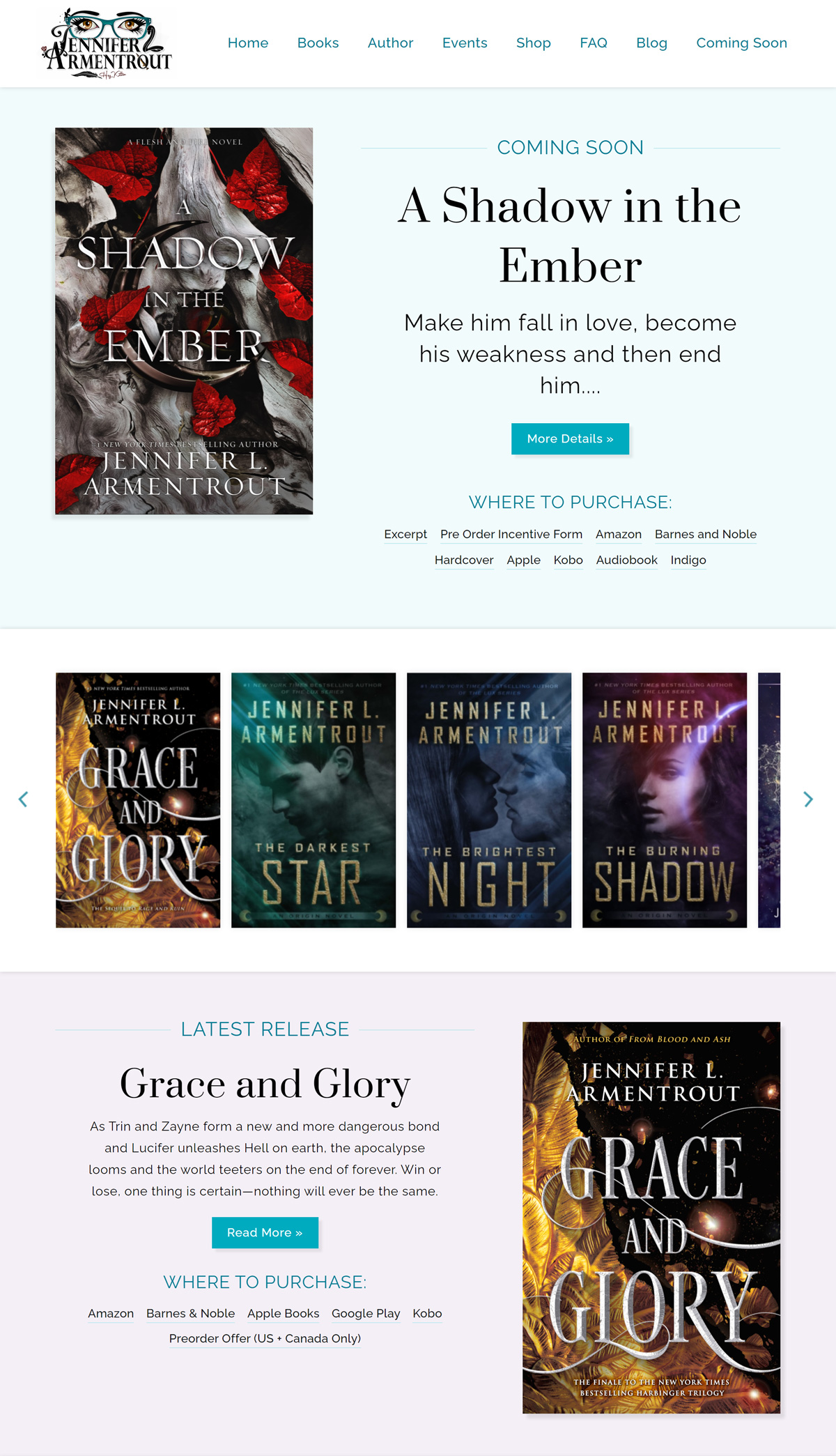 When you talk about contemporary romance and adult fantasy, you cannot miss out on mentioning Jennifer L.
Author
Jennifer L. Armentrout
Book Types
Romance, Science Fiction & Fantasy, and Young Adult
Colors
What they did well:
The books section is very simple yet attractive. It gives you an easy browning experience.
A good range of "where to buy" platforms are incorporated with the description of each book.
What to consider changing:
The homepage says nothing about the author herself. It may leave a not-so-good impression on the potential buyers.
The website should include an active contact page to reach out to the author.
Visit Site
Build Your Author Website