jackkerouac.com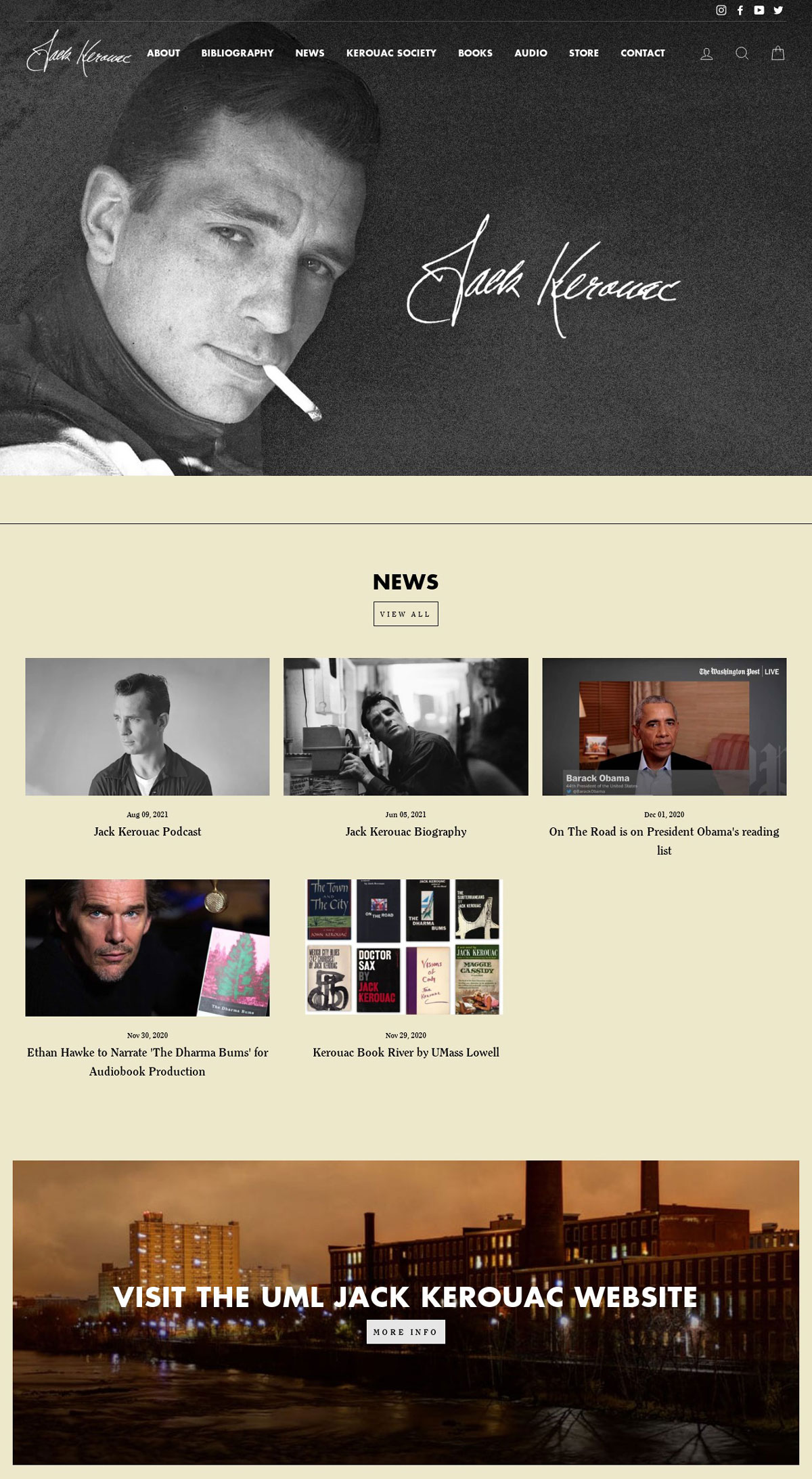 Book Types
Biographies & Memoirs, Fiction, and Poetry
Fonts
Futura, ITC Clearface
Colors
What they did well:
Website domain name is the same as the name of author and the overall style is smooth, pleasant.
The site has browser push notifications plus a newsletter signup option.
What to consider changing:
More navigation links can be added to the footer.
The homepage doesn't have any information related to the books.
Visit Site
Build Your Author Website