helenhoang.com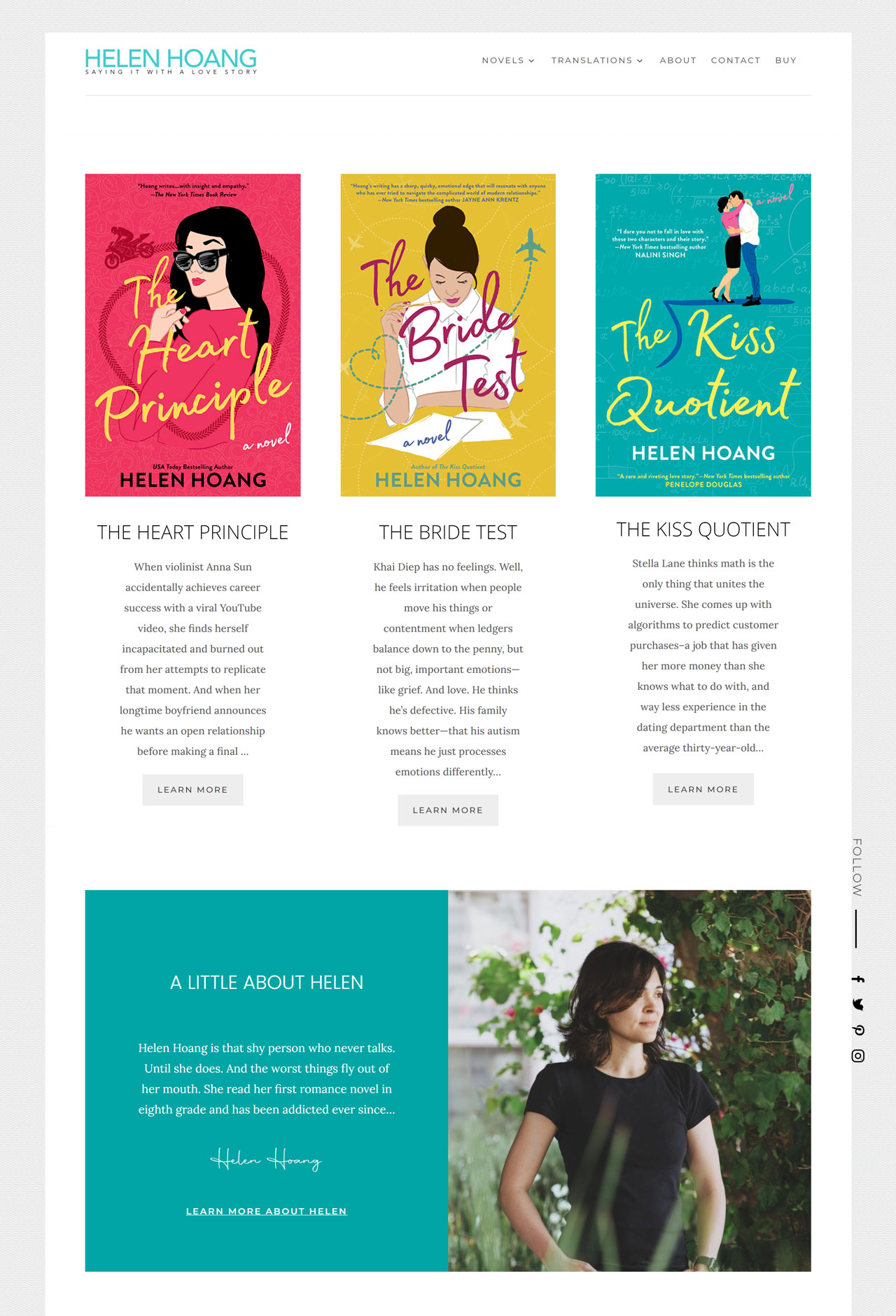 Book Types
Chick Lit and Romance
Colors
What they did well:
The Author's signature added more value to the page.
The boxed layout made this website different from other authors' websites.
The site includes links to all translations of the books.
What to consider changing:
There are no blog posts or any links to the blog site available on the website.

A contact form works better than sharing email addresses.
Visit Site
Build Your Author Website