chrismcdougall.com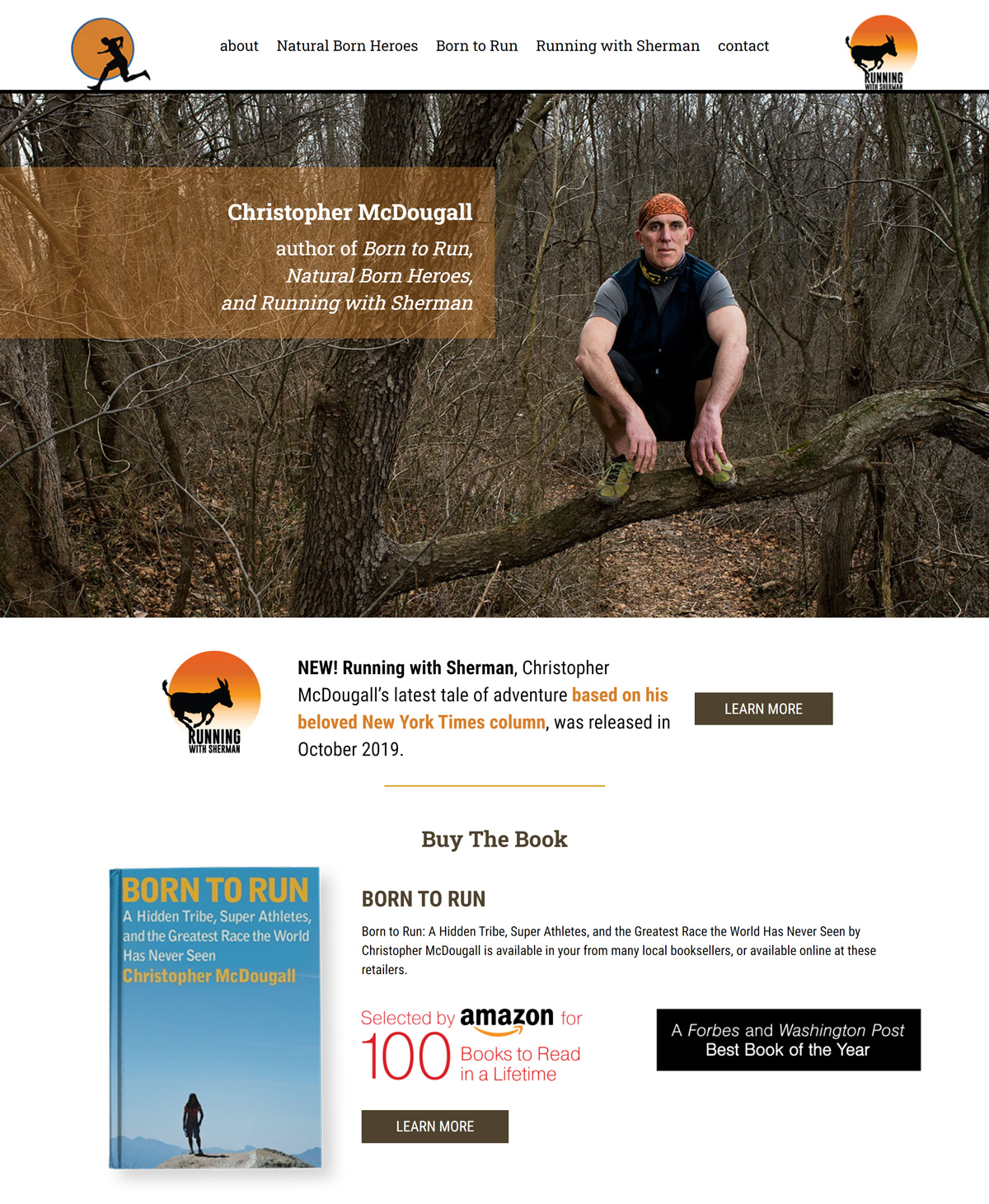 Author
Christopher McDougall
Fonts
Roboto Slab, Roboto Condensed
Colors
What they did well:
There is a picture of the author that makes it more interesting as compared to other authors' websites.
About section of the website does all the justice to the writer.
What to consider changing:
It could be made the best author website design with a books relevant theme.
There is a lot of blank space on the home page that could be otherwise utilized beautifully.
Visit Site
Build Your Author Website