Brenebrown.com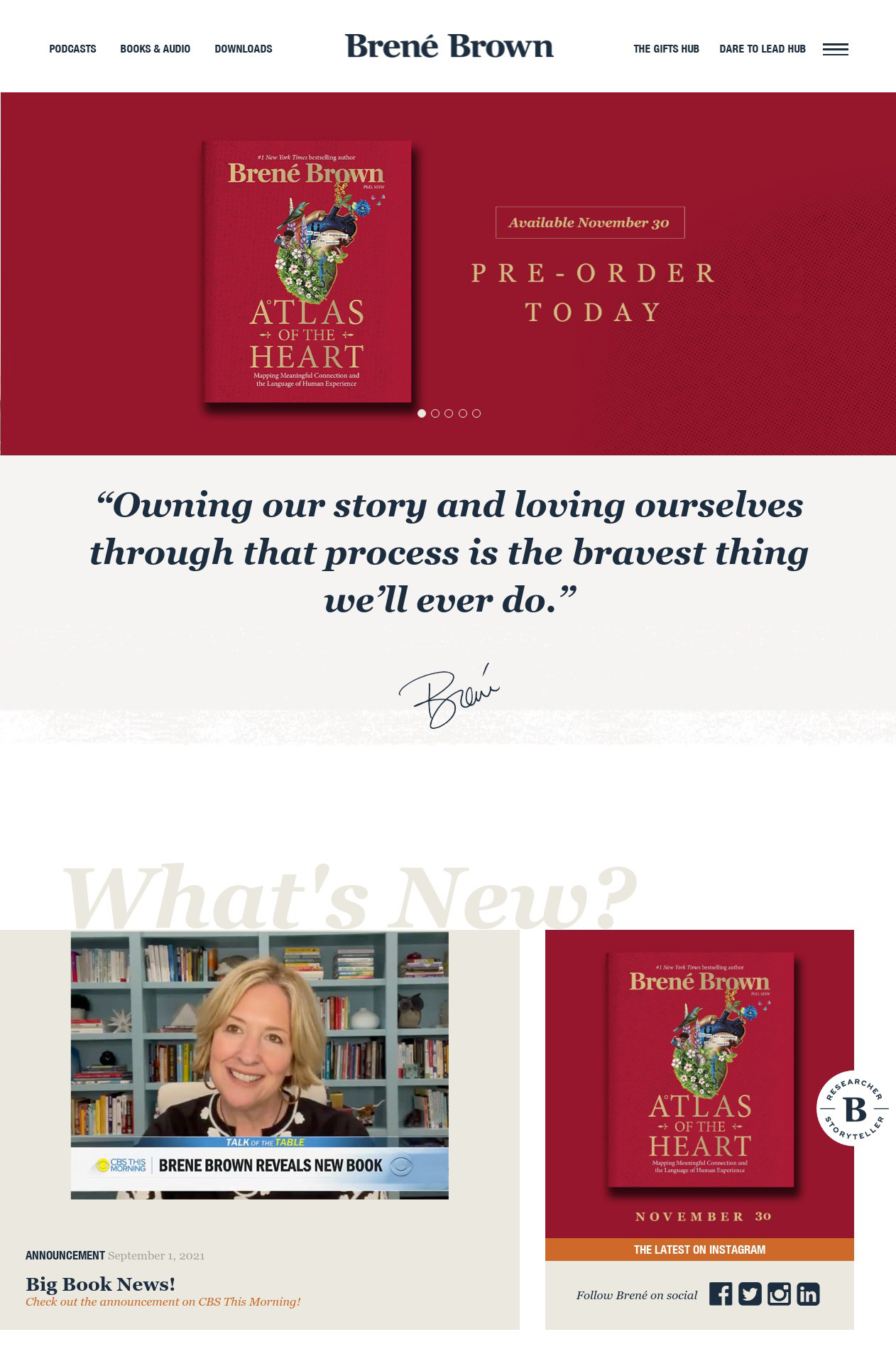 Book Types
Health, Mind & Body, and Nonfiction
Fonts
Helvetica Neue, Georgia
Colors
What they did well:
The loading speed is really negligible though so many books, podcasts, and blogs are running on the website.
Visitors can purchase their favorite books easily by using the drop downs in the hero.
Some brilliant videos are also present on the website including TED TALK and many other inspirational programs.
What to consider changing:
Novels aren't divided into respective genres which is a downside for visitors coming to take a look at numerous books/novels.
Blogs aren't regularly updated.
There's no contact form on the site.
Visit Site
Build Your Author Website