becomingmichelleobama.com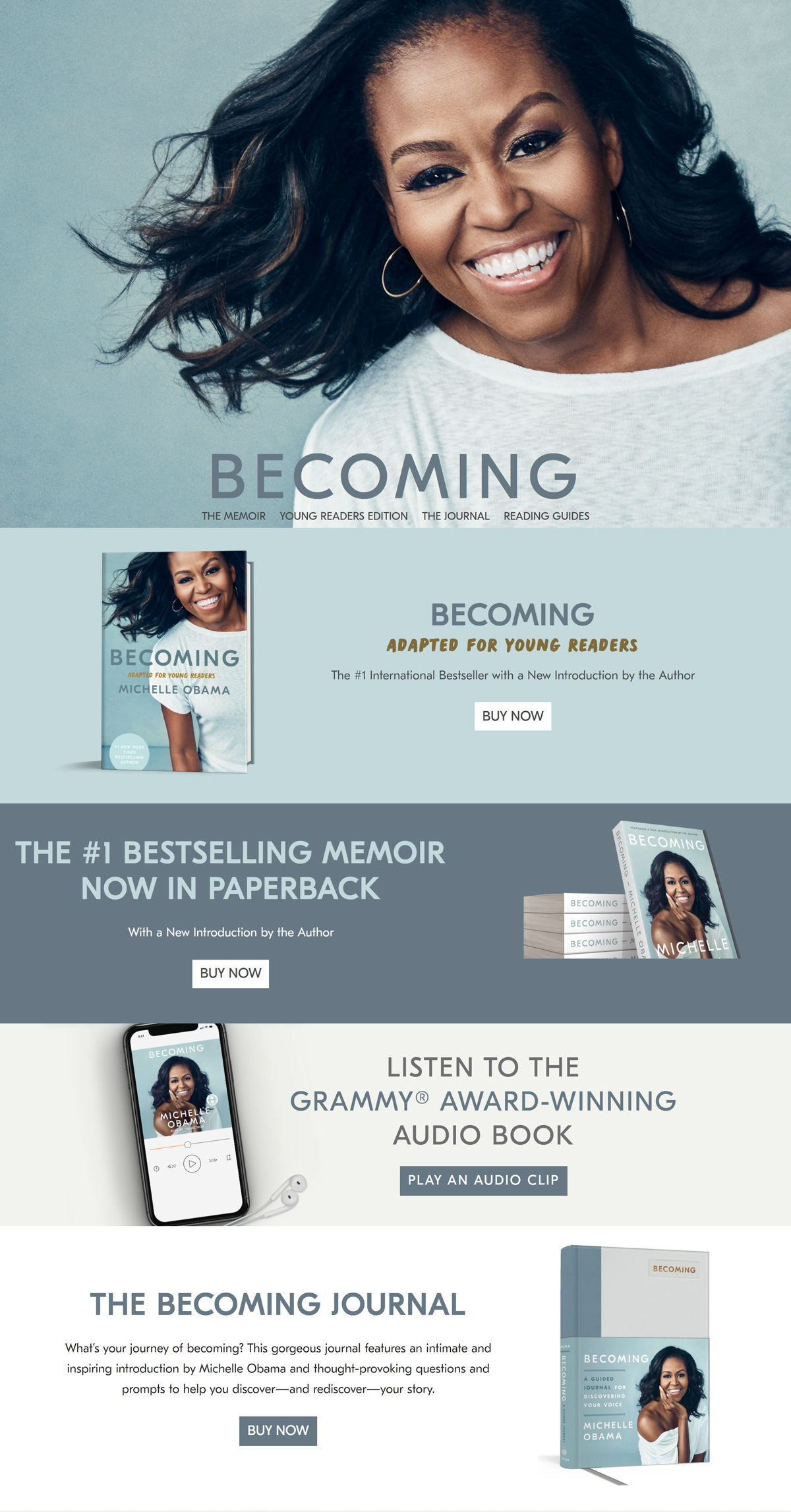 Book Types
Biographies & Memoirs, Nonfiction, and Social Sciences
Fonts
GT Eesti, Earth Rich
Colors
What they did well:
The word "Becoming" is so beautifully incorporated throughout the website.
The most unique thing about this website is it includes an audio clip which is found very rarely on authors' websites.
What to consider changing:
The website is more focused on the books than the author.
She could consider shortening the paragraphs on the main page of the website.
Visit Site
Build Your Author Website