awtozer.org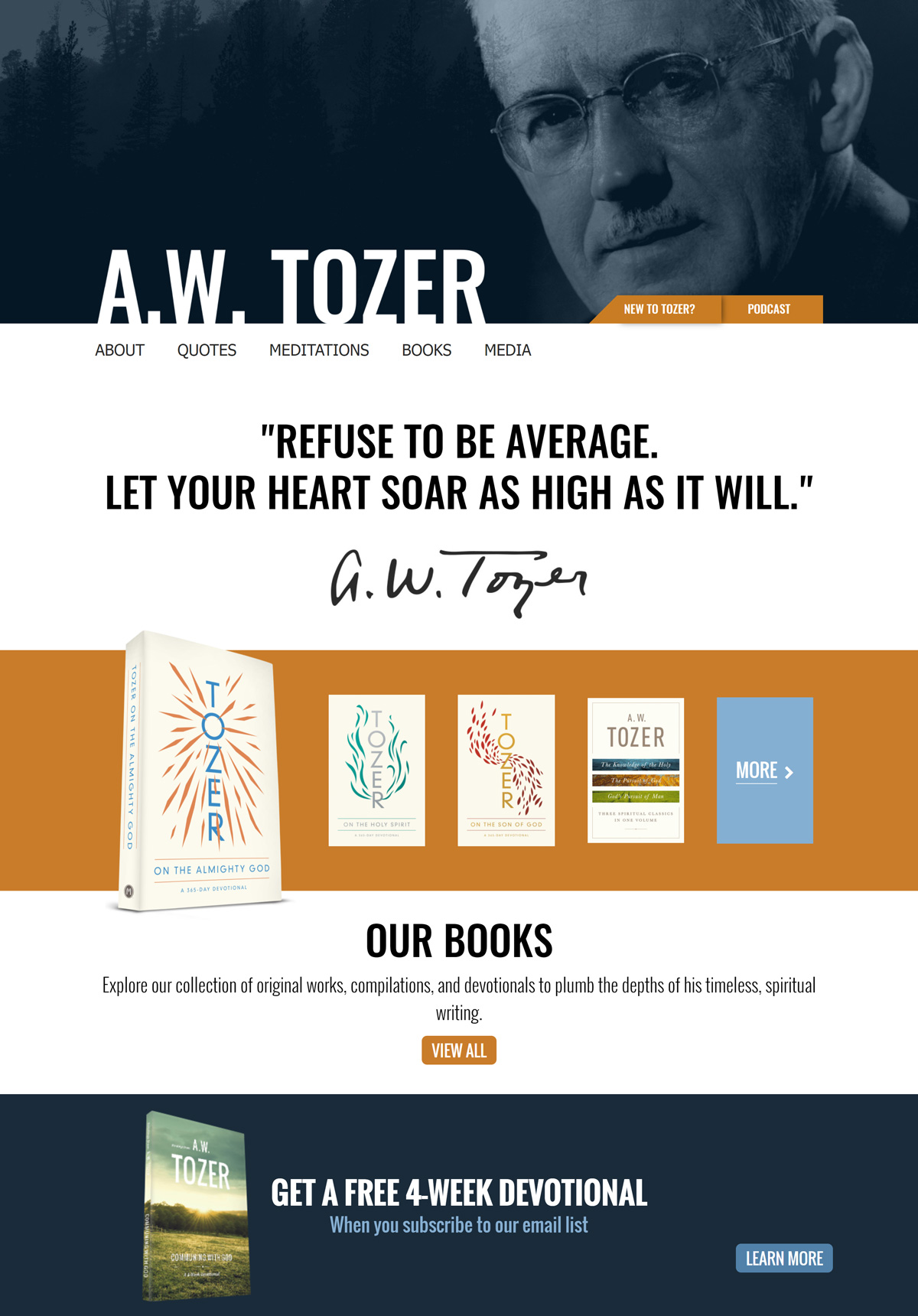 Book Types
Christian and Religion
Colors
What they did well:
The quotation of the author on the main page makes it a captivating website for a book.
The color scheme of the website is very soothing to the eyes.
There's a large picture of the author in the hero section on the home page.
What to consider changing:
The email newsletter is not visible in the footer and it pops up by clicking on subscribe link which isn't good for conversion rate.
The contact details and social media handles are missing.
Visit Site
Build Your Author Website