annvoskamp.com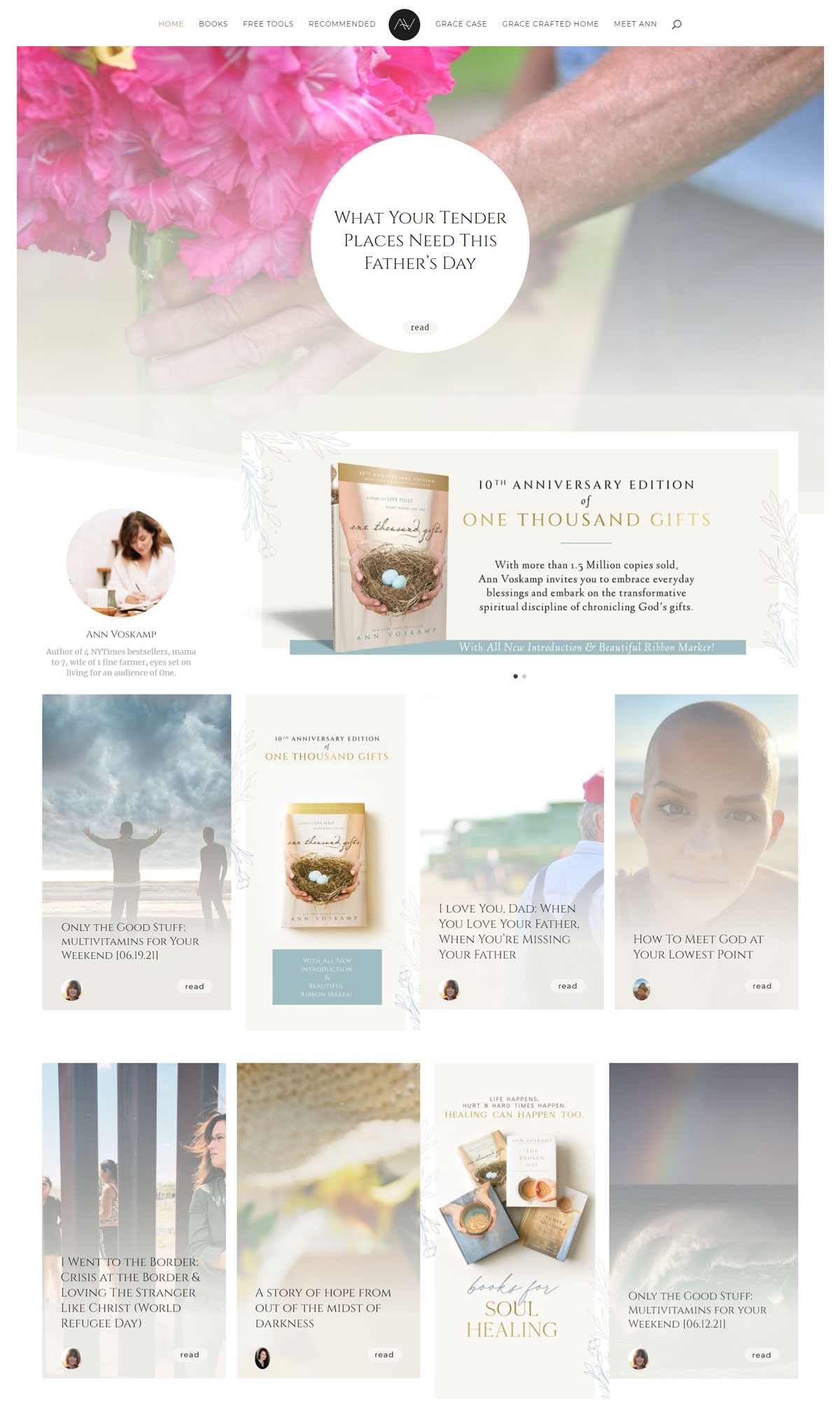 Book Types
Parenting & Families and Religion & Spirituality
Fonts
Cinzel, Merriweather, Montserrat
Colors
What they did well:
Theme of the author is conveyed.
Background provides a feeling of this being an author's website.
Promotes current work and upcoming books.
Interactive tabs for short reading material/blog posts to pull in new audiences.
Seamless and fluid transitions from one section of the website to the next.
What to consider changing:
Author bio could include a bit more information about the genre of writing.
Images start to blend together, it could use fragmentation for easier reading and interpretation.
Visit Site
Build Your Author Website